About
Heidrun Schulz Bio
Heidrun studied Chinese Studies in Germany, received her Master's and started her professional career in the field of scientific research involving Chinese technical terminologies. She has translated a broad range of Chinese literature. Since then she has been working in China for four years, especially in a large project at the State Intellectual Property Office of China building and promoting the Chinese patent system.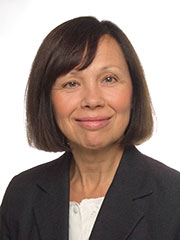 Early on she became interested in topics concerning automating business processes in patent and trademark offices, developing large scale archiving and retrieval systems, system analysis, testing and training design. She has been working as a freelance consultant for over 20 years and has been also involved in projects in Canada, Nigeria, The Philippines, Thailand, Turkey and the United Arab Emirates.
Heidrun was able to provide project support for many companies and institutions in Germany. She developed modernization plans for Intellectual Property Offices as well as feasibility studies and business plans. In several IT related projects, she worked as a system analyst and test manager. On top of that she delivered educational and research program surveys to universities and participated in evaluating the German Industrial Collective Research Program. She was also deeply involved in initiating and supporting cooperative activities with foreign partners. Quite often she was in charge of planning and coordinating the on-site visits of delegations in and from China.
Heidrun's consulting projects have included most notably the BMW Brilliance Ltd., the Bundesdruckerei AG, Carleton University Canada, CSC Ploenzke, the European Patent Office, macros consult GmbH, Postbank Systems, the Sharjah University in UAE and Siemens AG.
Her personal interests include the subject of sustainability in shaping the future of the environment and its human inhabitants as well as practising art and music. In addition to her own production of ceramic objects and paintings, she supports other artists such as the concert piainist Richard Kratzmann.